Maths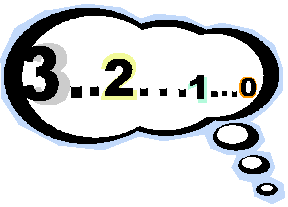 Maths at Shears Green Infant School
Numbers and maths are everywhere. We use them in our daily lives usually without even realising quite how often! Maths is involved in almost all aspects of everyday life, and therefore at Shears Green Infants, we believe it is essential that we equip our children with the numerical skills they will need. In the children's maths learning they will explore problem solving, numbers and how they work together using different operations (addition, subtraction, multiplication and division), shapes, data handling, measuring, time and much more!
The children are given opportunities for hands on learning wherever possible and we include 'real life' maths in our curriculum learning journeys.
At Shears Green Infant School we use a range of models and images (see below), alongside manipulatives to provide practical experiences for children at this early stage of calculation.
Early Years Foundation Stage
Children follow the Early Years Foundation Stage Curriculum. We give all children the opportunity to talk and communicate in a widening range of situations and to practise and extend their range of vocabulary and numeracy skills. They have the opportunity to explore, enjoy, learn about, and use mathematics in a range of situations. Mathematics is assessed using the criteria from the Early Learning Goals. Mathematics is taught both as a discrete subject and within the whole Early Years Curriculum to give children opportunities to use their Numeracy skills in real life situations.
Years 1 & 2
The 2014 Maths curriculum has a larger focus on number. It is set out into the following sections for Years 1 & 2:
Number – including Number and Place Value, Addition and Subtraction, Multiplication and Division and Fractions.
Measurement.
Geometry – including Position and Direction.
Statistics.
Where possible and relevant teachers will make cross curricular links between numeracy and other subject areas through the year group topic of the term to ensure relevant links between subjects are maximised to promote our cross curricular approach and links to real life. For example, Handling Data in Numeracy could be linked to a Science topic that involves collecting data.
"That's not the way I was taught!"
The children learn different ways to add, subtract, multiply and divide which are appropriate to their understanding of numbers. We understand that the methods we now teach are different to the way many of you will have learnt at school. The following pages show some strategies at a glance but we hold a maths workshop in the Autumn Term for parents later in the school year for anyone who would like to know more.
Please also follow the links to 'Parent Guides' which will give you advice and activities for supporting your child with maths at home. Many of the activities suggested make maths 'real' for the children.
Whole school theme days and weeks
At times during the year there will be Whole school theme week or days linked to numeracy and other areas of the curriculum. These weeks are used to excite and engage pupils and develop further a cross curricular approach where skills can be adopted across a range of subject areas. Keep checking back to see what theme days we have planned and to have a look at the photographs.
Please click on the link below to access our Maths Workshop powerpoint
Please click on the link below to access our Revised Calculation Policy
MODELS and IMAGES